Tommy had big plans for his career and was ready to start a family – but he was in the worst shape of his life.
He knew the value of his health, but long work hours, frequent flying and too many takeouts were holding him back from making the big changes he needed.
So, he decided to invest in his long-term health with a transformation programme at Ultimate Performance Washington D.C.
He had followed the success of Nick Mitchell and U.P. online for years, so entrusting his body and health to the world-class team was an easy choice when the private U.P. Washington D.C. gym launched in January 2020.
Even with the coronavirus lockdown forcing his in-gym transformation to go virtual, the results he achieved together with his trainer have been incredible.
"When my family members and friends looked at my before and after pictures, they were absolutely stunned because the results were phenomenal.
"I lost around 40lbs and knowing that I achieved all of it while we were all in a quarantine situation, they felt really proud of me and were impressed with what I could do.
"I felt the happiest in my life, and I looked the best I have ever looked in my life.
"Throughout the lockdown, I heard my friends talk about how they were gaining so much weight, but I was actually doing the opposite. I have been sleeping better, eating better, and feeling healthier than I ever had."
Prior to starting his transformation, he had really let his health slip. Work stress and regular travel commitments did nothing to help his plight either.
"Before joining U.P., given all the work stress and my poor eating choices, I was the unhealthiest I had ever been.
"Plus, I was planning to start a family and do much more in my career, and health is so important for both of these things.
"Your mood, energy, and ability to get good sleep, all matter a lot. So, my biggest motivation to join U.P. was to get life-changing results."
"I had been following the team for over a decade on the Internet, hoping that someday they'll come to a location near me and knowing that they had finally opened up Ultimate Performance in Washington D.C., I wanted to be the first person to get in."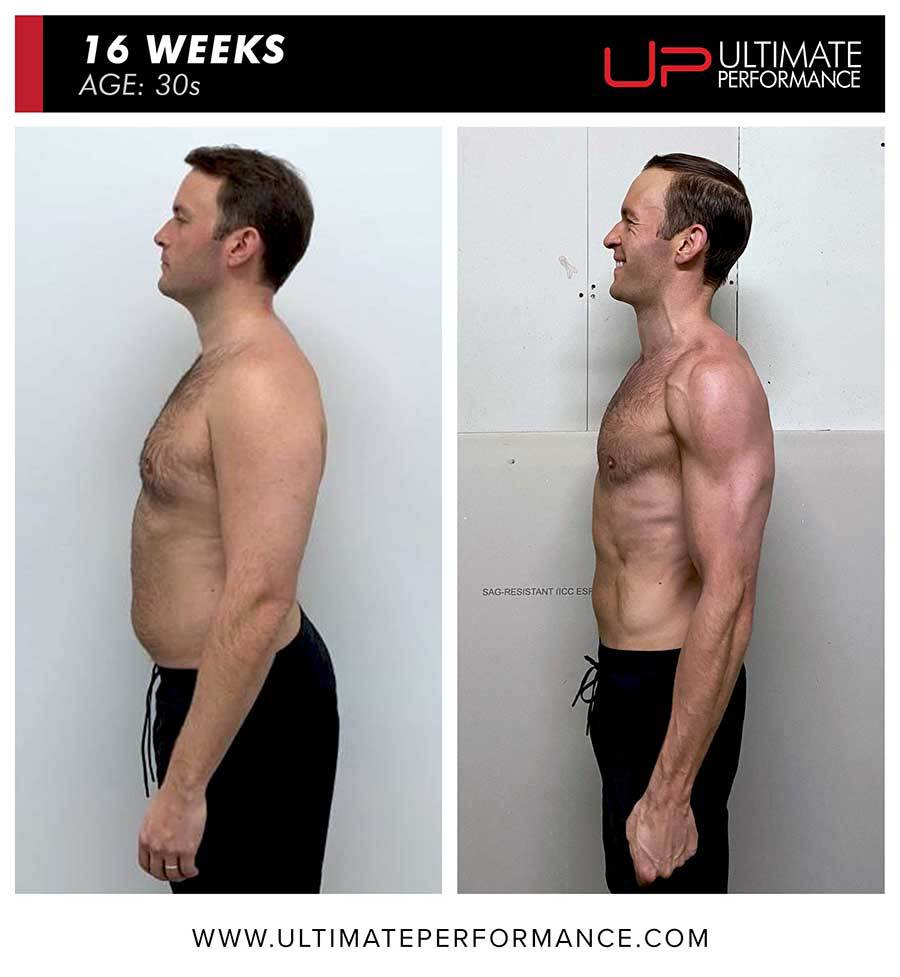 Tommy joined U.P. at the beginning of 2020 in January, but in just a few months the world was facing a global pandemic followed by months of lockdown.
Before joining U.P., his expectations were to get the jaw-dropping, mind-boggling transformation that he had seen pictures of on the Internet.
Even though he was initially sceptical of switching to virtual personal training sessions, proper training, and a defined nutrition plan led him to his goal.
"My training and nutrition earlier were lacklustre. While I certainly knew I needed to eat healthily, it didn't happen because I was travelling so much and I was pretty lazy in terms of meal prep, so I was usually eating out.
"I love CrossFit and all sorts of activities, but I needed a structured programme. I knew that Ultimate Performance delivers results ultimately and not just a promise of a hopeful future, as I had seen thousands of transformation pictures online.
"Joining U.P. just before the lockdown was incredibly helpful because the one-on-one training got me through it and kept me sane.
"Now, when I look back at the whole period, I feel really proud of myself for accomplishing something so difficult under such difficult circumstances. All I had at home were a few bands and a pull-up bar!"
While this wasn't Tommy's first experience with a fitness programme, the difference in care, attention and precision was worlds apart from anything he had done before.
Having an elite trainer alongside him every step of the way also gave him the assurance and accountability he needed to smash his goals.
"Most of my training experiences before joining U.P. involved CrossFit and I loved doing it, but at the same time, it wasn't optimal for me.
"I've been with personal trainers before, and I had seen lacklustre results. I was never able to get through any sort of long-term programme.
"But at U.P., not only was my training programme completely structured but my nutrition programme was properly structured as well.
"The level of detail and measuring progress every week is something I've never seen before."
Tommy put his faith in the virtual training programme, stayed committed and his hard work and consistency paid off.
Seeing the results he had achieved was an amazing feeling, but what was even more gratifying was that he accomplished his transformation during the lockdown.
When he emerged from lockdown 40lbs lighter and leaner, his friends and family were stunned.
Tommy's overall experience at U.P. had been life-changing for him, exactly like he wanted.
His dedicated allied with U.P.'s data-driven methodologies meant the result was almost inevitable.
"I would definitely recommend Ultimate Performance to anyone who's trying to get into the best shape of their life or aiming for a radical transformation.
"U.P. has that system; the trainers know what works for everyone's body, the right metrics to track the progress and see how compliant you are with the plans.
"I'm really thankful and glad that I made this choice. At 31 years of age, I look far better than how I looked at 21!"
INVEST IN YOUR LIFELONG HEALTH AND FITNESS WITH A U.P. PERSONAL TRAINING PLAN.
We show you the best, we don't show you the worst.
We show you people who follow the plans, not those who are all talk.
We show you those who inspire even us with their commitment to their results.
You cannot get results exactly like these. You are unique and that means you can only get your own best possible results.
Your results are a function of time spent following the plan; your genetic response to the right exercise and diet program; how hard you train; how consistently you come to the gym; how disciplined you are with your diet; & your starting point.
Oftentimes the lower your starting point (poor fitness, terrible body composition) the better your results.
We cannot do the work for you and the results you see here are a testament to the work ethic of our clients.
Our reputation is that we are the best trainers in the world for helping you to unlock your potential, & we can lead you to the door, give you the key, even turn the handle and push the door open, but we cannot walk through it for you.
In the end the result is down to you.
Like these results? Send us your details in the form below to receive information about our programs